True Voice Takes You Behind the Scene of Enterprise Voicebot Developed by True IDC Cloud Service
26 Jan 2022 //= substr($strYear,2,2)?>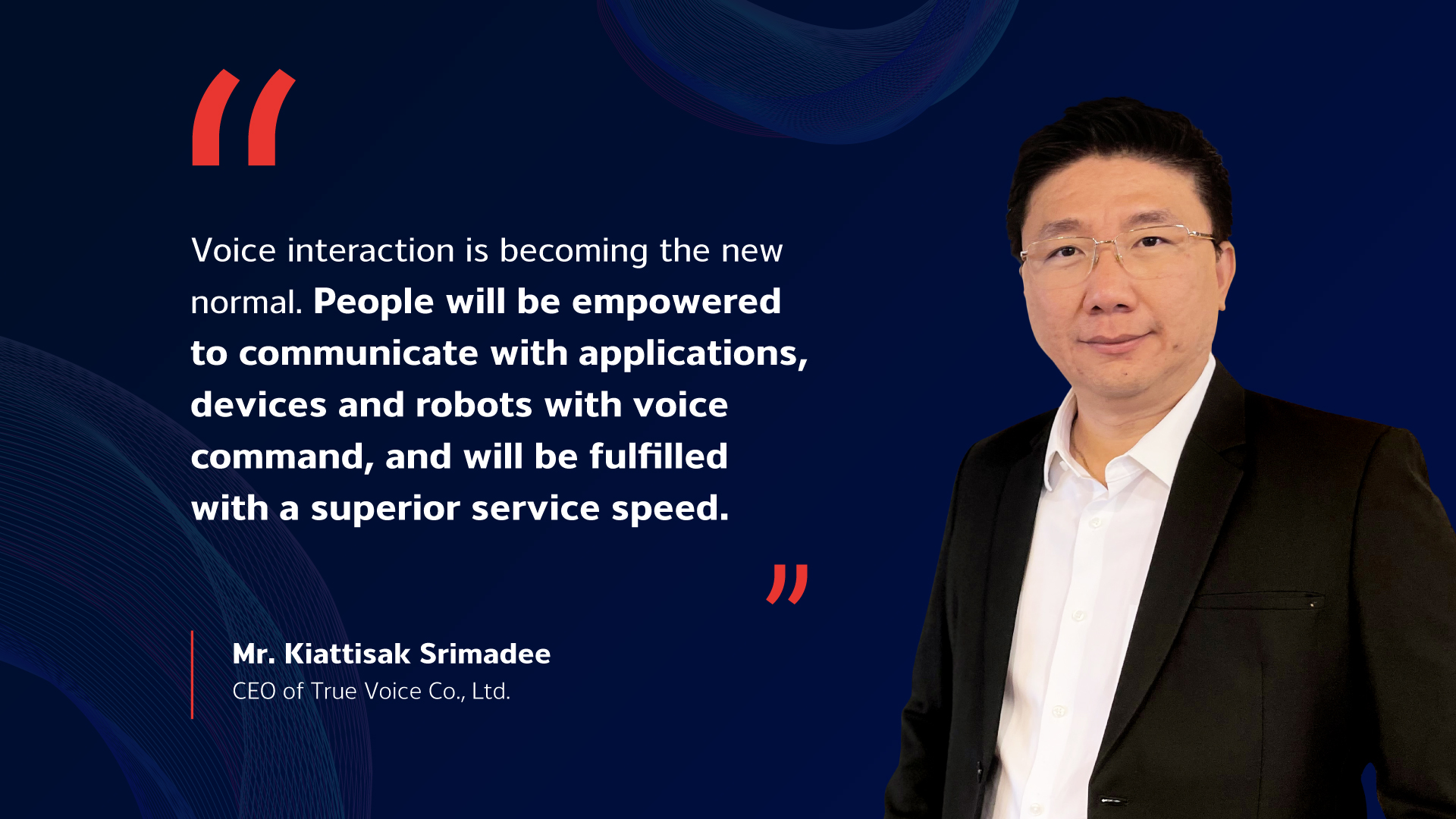 True Network's Mari – the first voicebot in Thailand invented by True, Krungsri Bank's Manow AI and Thai Smile Airways' Yim Yim are some of the voicebots many may have interacted with. In this article, Mr. Kiattisak Srimadee, CEO of True Voice, the developer of these voicebots, will be revealing the story behind voicebot development in Thailand which has more than 85% accuracy rate as well as the trend of speech recognition technology which is reinforced by the its strong backend.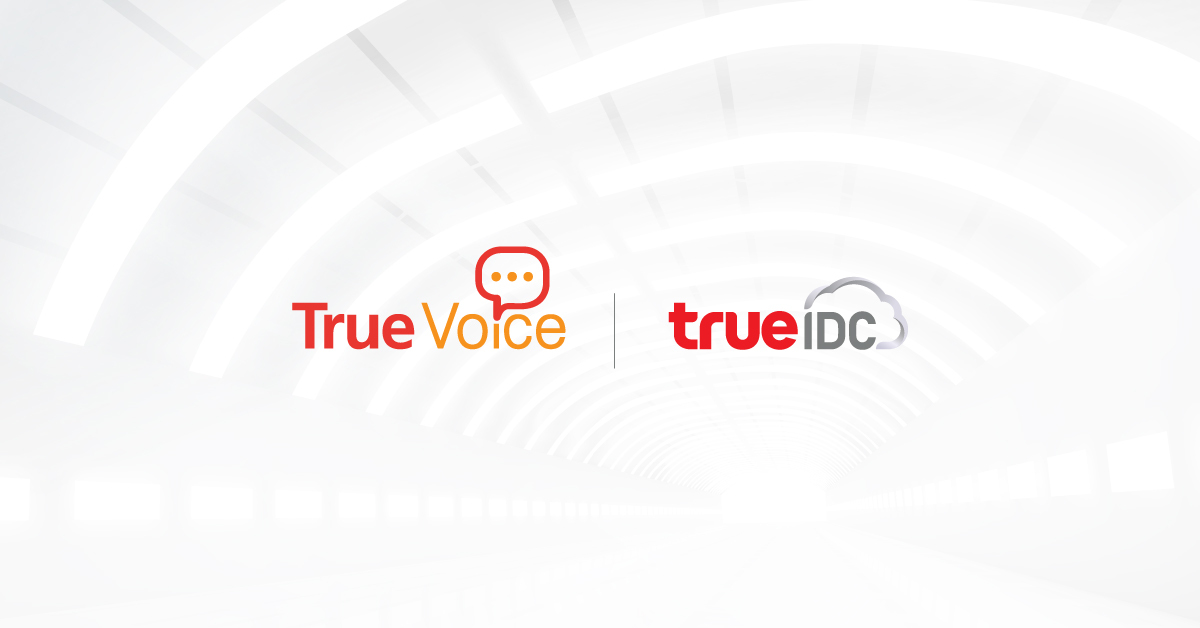 What is True Voice?
Established in 2014 as a part of True Corporation Group, True Voice is a company that aims to bring out speech recognition AI technology to be applied to virtual agent, as known as voicebot and chatbot, to increase contact center performance for enterprise customers that would like to promptly respond to consumer demand.
True Voice is the first company in Thailand to provide AI virtual agent solution with Thai speech recognition technology for commercial purposes. With its forte in the processing system equipped with an accurate human Natural Language Understanding, the company aims to serve big organization groups such as the companies in True Corporation group, CP Group, Krungsri Bank, HomePro, SCG HOME, and other organizations in various business sectors.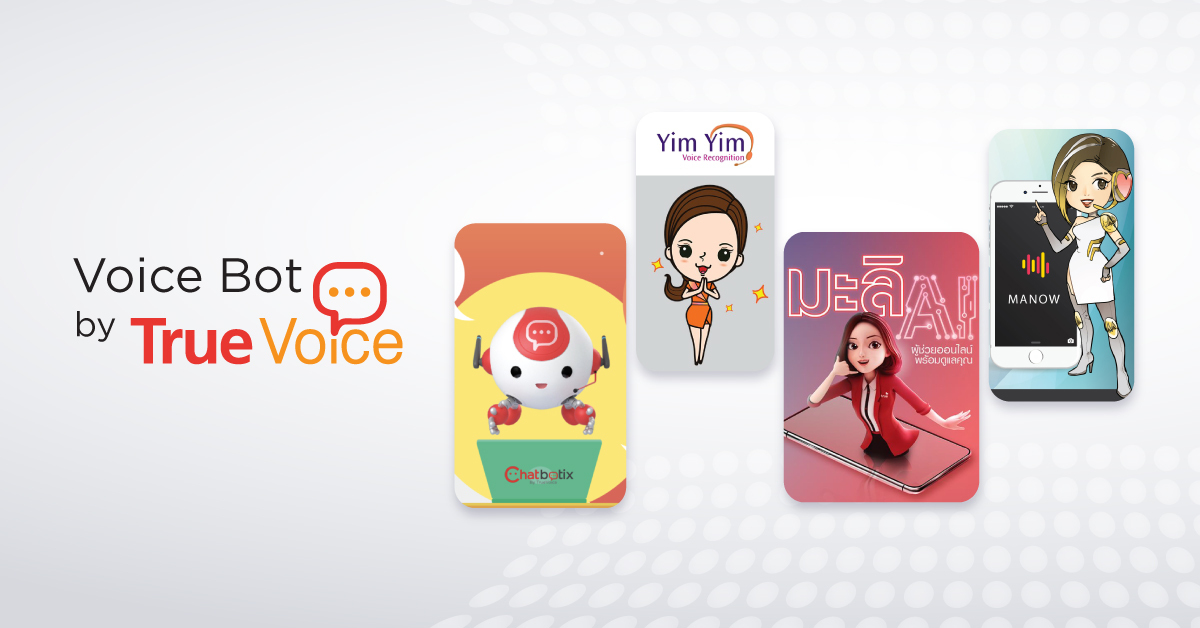 Turing traditional IVR Contact Center into a Complete Virtual Agent by AI Development
In the past, contact centers were usually equipped with Interactive Voice Response (IVR) to correctly direct customers to the designated officers. But this process caused the customers to spend several minutes on call waiting and being bounced around IVR system before finally reaching a real person at the other end. Since the world entered the digital era, customer demand has drastically changed. Customers now prefer to talk to an officer who can promptly give them the answer or solution. They also prefer to utilize user-friendly self-service without having to rely on an officer when checking their balances, changing their mobile plans, etc. As a result, the time-consuming IVR with long call waiting can no longer satisfy the customers.
Voicebot technologies that can understand human languages and provide fast responses have started to gain a footing in contact center services. Besides reducing call waiting time, voicebot can also answer questions and provide basic services such as responding to the inquiries for a balance check, the mobile plans, the contact number of a particular branch, etc. As a result, they alleviate contact center officers' workload, releasing them to attend to more complex issues that require further analysis or to fully support VIP customer group. In addition, these technologies can cut down the amount of time and money spent on training new employees for the job.
"Customer behavior has drastically changed, transitioning from a personal visit to a branch to an interaction through IVR, mobile apps, and chatbot before evolving to voicebot. Presently, with more development of speech recognition AI technology, voicebot can accurately understand and properly respond to human speech, reducing contact center officers' workload by 20-40% as well as, giving the organization a modern image," Mr. Kiattisak Srimadee, CEO of True Voice, shares.
Thai Voicebot Service with High Accuracy Rate
True Voice is a n AI virtual agent service provider, offering contact center voicebots that have already been implemented in leading business organizations in Thailand including telecommunication companies, airlines, financial institutions and banks, insurance companies and entertainment companies. The voicebot functions can be customized to specifically support each type of business. Being in operation for 24 hours a day, 7 days a week, it reduces contact center officers' workload as well as boosts customer satisfaction.
True Voice's virtual agents combine 2 main technologies, speech recognition, to convert speech to text before being translated. Besides, it provides customers various engines to use. With more than 7 years of experience in this business field, Thai language recognition capability of the engines has the highest accuracy rate in each industry. Another key technology is Natural Language Understanding (NLU) which has been developed and modified by True Voice. It has an ability to recognize spoken language and understand the intent of each sentence correctly. For instance, when customers would like to postpone an appointment, they can say it differently such as "Could you let the staff come next week, please?", "This evening, I'm not free anymore.", or any other sentences that has the same meaning. The voicebot still can recognize. As a result, the customers are satisfied with the service since the voicebot can communicate naturally, no need to learn any command words at all.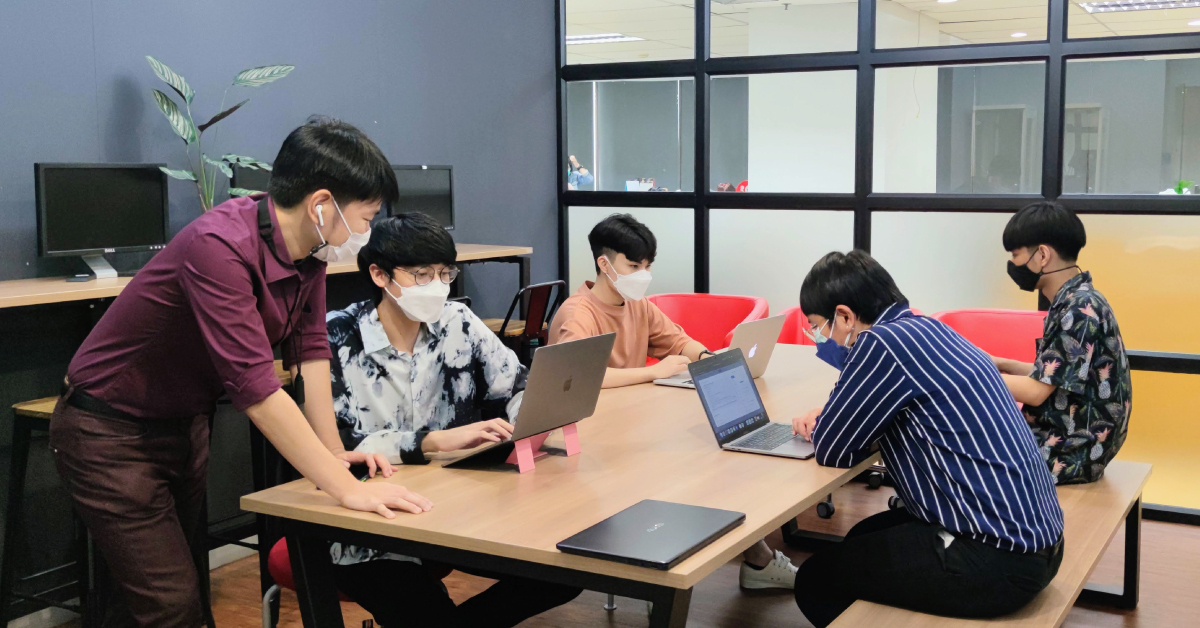 Currently, AI virtual agents have been implemented in 2 main areas as follows:
1. Inbound voicebot – Incoming call answering service for contact center, that can be connected to back-office system of the organization, to handle or provide the answers for more complex issues, e.g., checking balances, switching mobile plans, canceling a credit/debit card, requesting for a credit line increase or phone number of a branch office, making an appointment, checking flight status, etc.
2. Outbound voicebot – Outgoing call service that enables a hospital to use AI virtual agent to make phone calls to confirm check-up appointments with the patients, allows a logistic company to make phone calls to confirm delivery appointments, or it can be applied to make phone calls to collect a satisfaction survey result.
Moreover, the organizations can strengthen their services in terms of chatbot as well by give the bots a training at once and make them able to response in every channels. It enables all customers to get the same service standard, no matter which channels the customers choose to contact.
"True Voice develops an exclusive AI virtual agent for each customer and names them uniquely such as 'Mari' for True, 'Manow' for Krungsri Bank and 'Yim Yim' for Thai Smile Airways. Each AI virtual agent has been adjusted and educated with each customer's business information, guaranteeing at least 85% accuracy of understanding human speech and giving proper responses. Even though True Voice is the current leading Thai voice command system on smartphones, we will not stop developing. Many people may be familiar with voice command system on other IoT and smart devices. We realize this increasing trend. We believe that voice interaction is becoming the new normal. Typing will be shortly replaced by voice command system which means, we will be able to command and communicate with applications, devices, or robots with voice command, and will be fulfilled with a superior service speed." Mr. Kiattisak Srimadee states.
Receiving Cloud System Service through True IDC and Its Teams of Experts
One of the technologies behind True Voice's development of AI virtual agents is cloud services by True IDC which boasts very high availability and connectivity to Cloud system, achieving fast data processing which is essential for creating the wonderful experience for the customers who interact with voicebot or chatbot. Moreover, True IDC has teams of Thai experts to provide prompt assistance and support when there is a problem, contributing to the smooth operation of the AI virtual agents.
"True IDC is ready to provide us cloud services with local experienced teams that have the required expertise and the excellent speed in responding to our demand. Importantly, True IDC offers attractive packages, giving us the ability to control the budget and operational expenses," Mr. Kiattisak Srimadee concludes.