True IDC Has Been Recognized as "Country Top Partner Q3 in Thailand" by Amazon Web Services
06 Nov 2023 //= substr($strYear,2,2)?>
True IDC, the long-standing partner of Amazon Web Services in Thailand, has received a significant accolade from Amazon Web Services (AWS) as "Country Top Partner Q3 in Thailand" in the highly competitive category "Top Partner Prospector with Highest Partner Originated Opportunities Created by Volume" under the campaign "The Ultimate Cloud Avenger". This recognition highlights True IDC's unwavering commitment to cloud innovation and solidifies its position as a key contributor to Thailand's growing cloud ecosystem.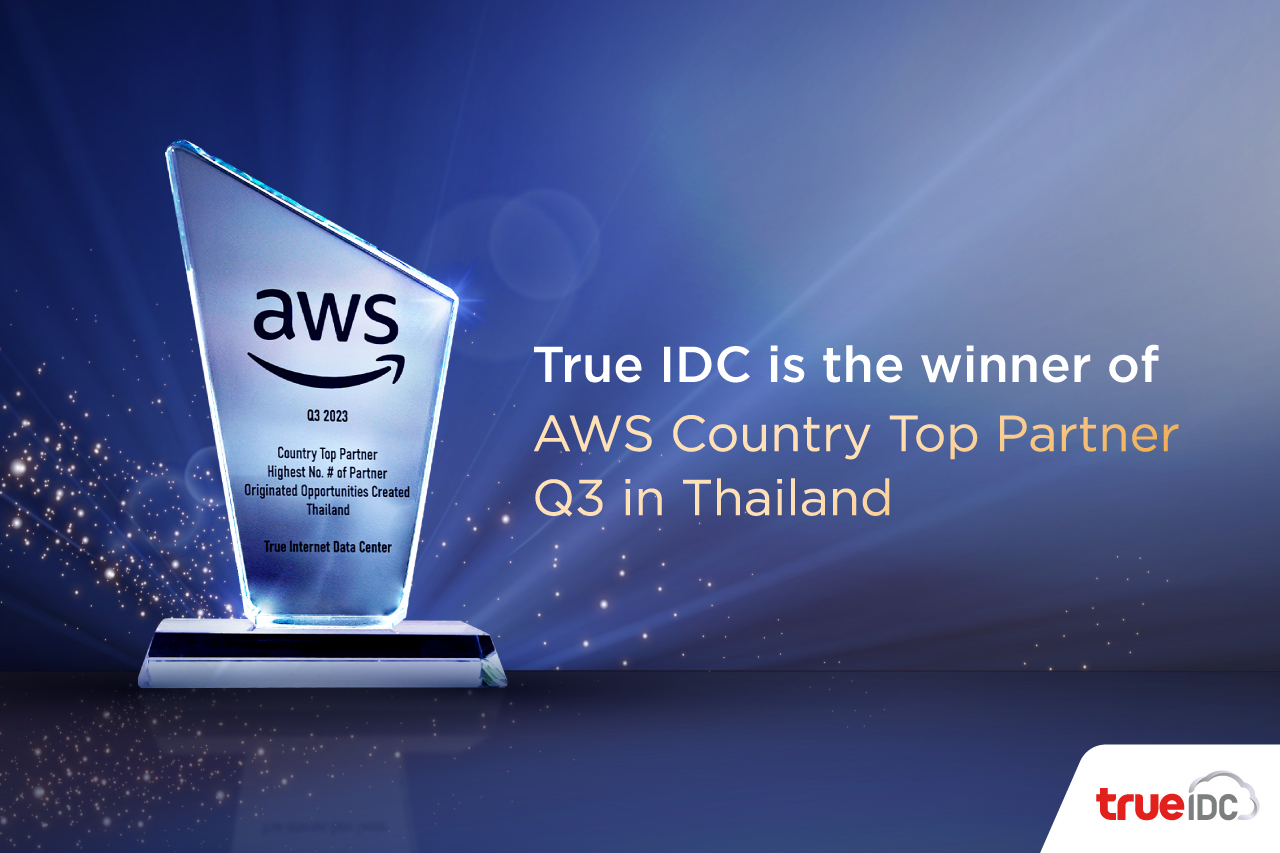 True IDC's achievement as Country Top Partner Q3 in Thailand is indeed noteworthy, as it reflects the company's consistent dedication to providing exceptional cloud solutions and services in the region, including AWS services, to businesses of all sizes. Its focus on delivering high-quality, secure, and scalable cloud infrastructure has helped numerous organizations in Thailand transform their operations and drive digital growth.
By actively fostering opportunities within the AWS ecosystem, True IDC has contributed to its own growth and helped shape Thailand's cloud landscape. This recognition from AWS serves as a well-deserved acknowledgment of True IDC's continued efforts to provide top-notch cloud services and solutions to its clients. This award celebrates True IDC's accomplishments and serves as a source of inspiration for Thailand's cloud user community, encouraging all stakeholders to strive for excellence in the pursuit of cloud innovation.