True IDC has received the Thailand Marketing Excellence Partner Award from Alibaba Cloud
03 Nov 2023 //= substr($strYear,2,2)?>
True IDC has achieved another prestigious award from Alibaba Cloud: the Alibaba Cloud Marketing Excellence Partner for Thailand in 2023. This award emphasizes our success in marketing efforts within Thailand, from building brand awareness, marketing campaigns, and digital strategies. We have effectively marketed technology solutions to reach corporate customers efficiently and effectively.
In an era where businesses heavily rely on cloud technology to develop digital products and services, True IDC has sought global cloud partners to help meet customer needs for diverse cloud services. We have joined forces with Alibaba Cloud, a globally recognized cloud service provider, with a mission to expand cloud services to cover customers' needs comprehensively, ranging from Infrastructure as a Service (IaaS), Platform as a Service (PaaS), ready-to-use Software as a Service (SaaS), to designing solutions tailored to various industries.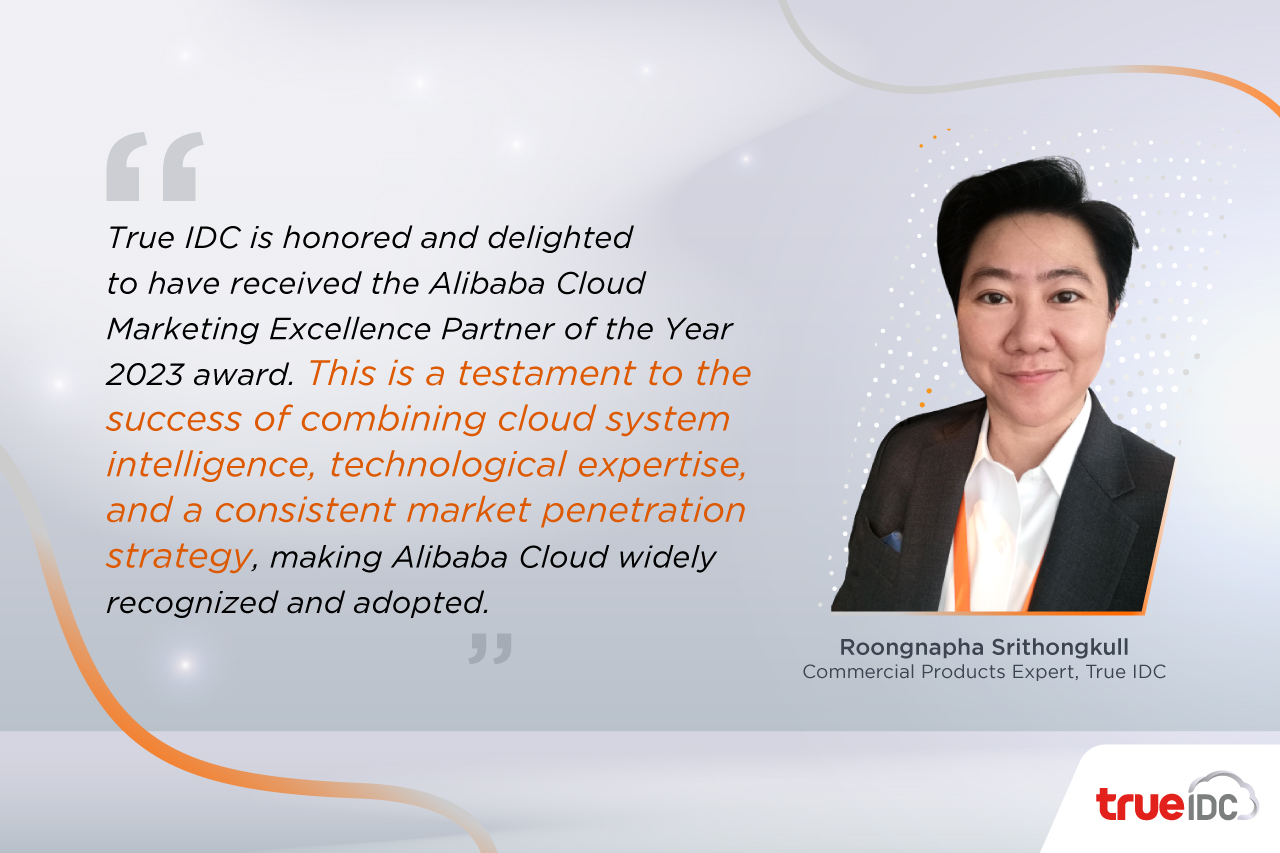 As a Marketing Excellence Partner, we have closely collaborated with Alibaba Cloud to design and execute marketing activities that support Alibaba Cloud's services in the Thai market. We are ready to elevate the efficiency of every business in Thailand to the extra mile.