True IDC reiterates its commitment to fostering sustainability through digital technology, inviting top-level executives to join the Digital Shift towards Sustainability roundtable.
09 May 2023 //= substr($strYear,2,2)?>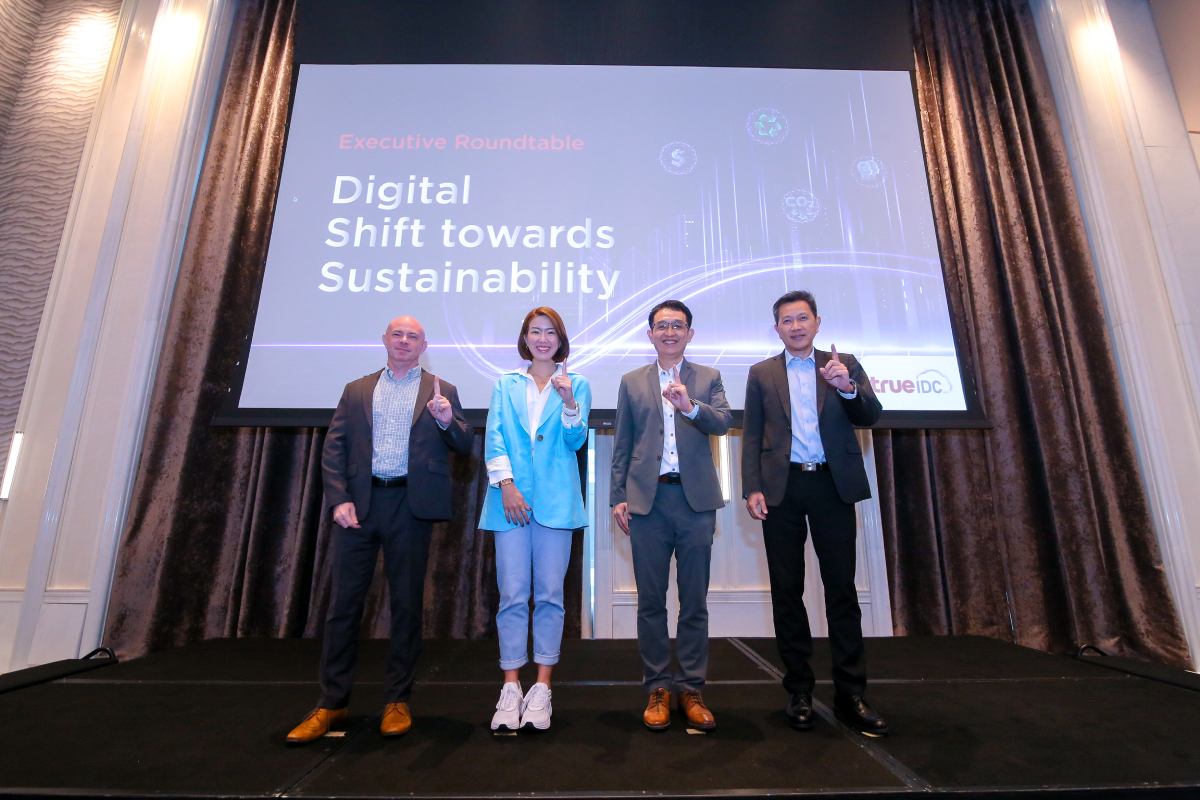 True Internet Data Center (True IDC), a leading provider of cloud and data center services in Thailand, organized the Executive Roundtable: Digital Shift towards Sustainability on May 9, 2023, at the Rosewood Bangkok Hotel. The event aimed to encourage the adoption of technology and IT expertise in businesses, enabling their digital transformation towards a more sustainable and advanced future. It also provided a platform for high-level executives from diverse industries in Thailand, including banking, insurance, fintech, energy, technology, real estate, telecommunications, manufacturing, retail, and wholesale, to exchange ideas, opinions, and experiences.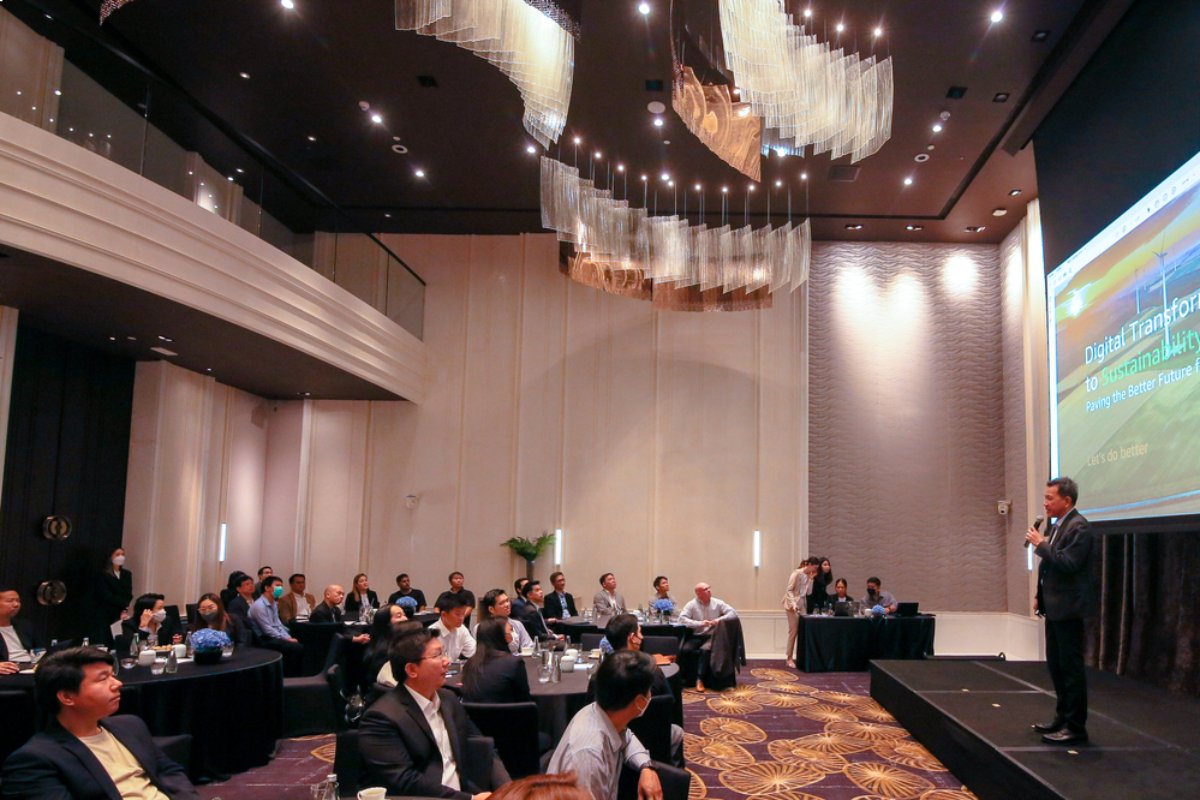 During the event, Mr. Vatsun Thirapatarapong, Country Manager of Amazon Web Services Thailand, delivered a keynote speech showcasing exemplary global organizations that leveraged technology to create sustainable solutions in areas such as energy and water resource management, waste management, and carbon reduction. He emphasized how the fusion of AWS's cloud technology with Internet of Things (IoT), Artificial Intelligence (AI), and Machine Learning (ML) enables the collection, aggregation, and analysis of data, thereby transforming business operations into more efficient and effective processes.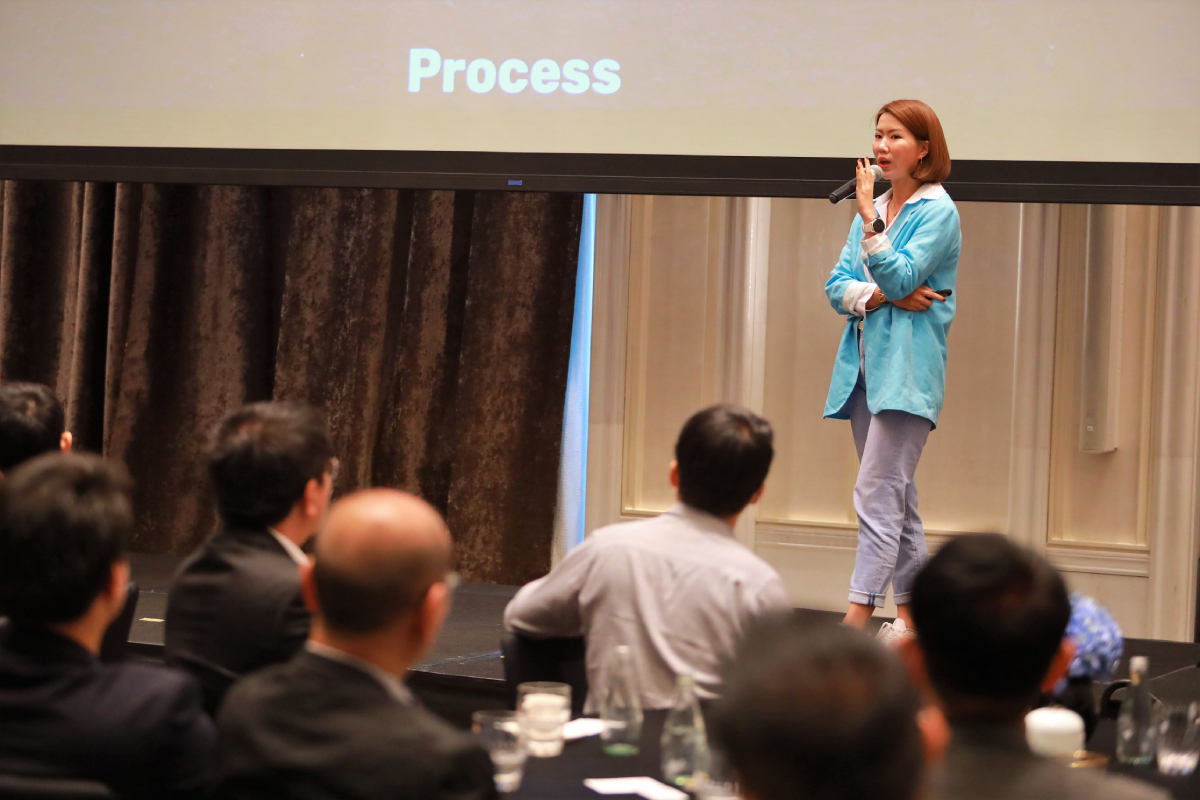 Ms. Thiranun Arunwattanakul, Chief Operating Officer of MONIX, shared valuable insights on leveraging data to propel Thai society forward, utilizing an intelligent platform that delivers fintech services to individuals in need of financial support. The platform focuses on delivering value based on the 5S principles: Simple, Speed, Smart, Scale, and Secure. The presentation further underscored the significance of prioritizing technology, workflow processes, and the individuals involved in the business. It also aimed to raise awareness among high-level executives in attendance on managing their organizations with a data-driven culture, which is considered another tool that helps create positive experiences and drive sustainable growth.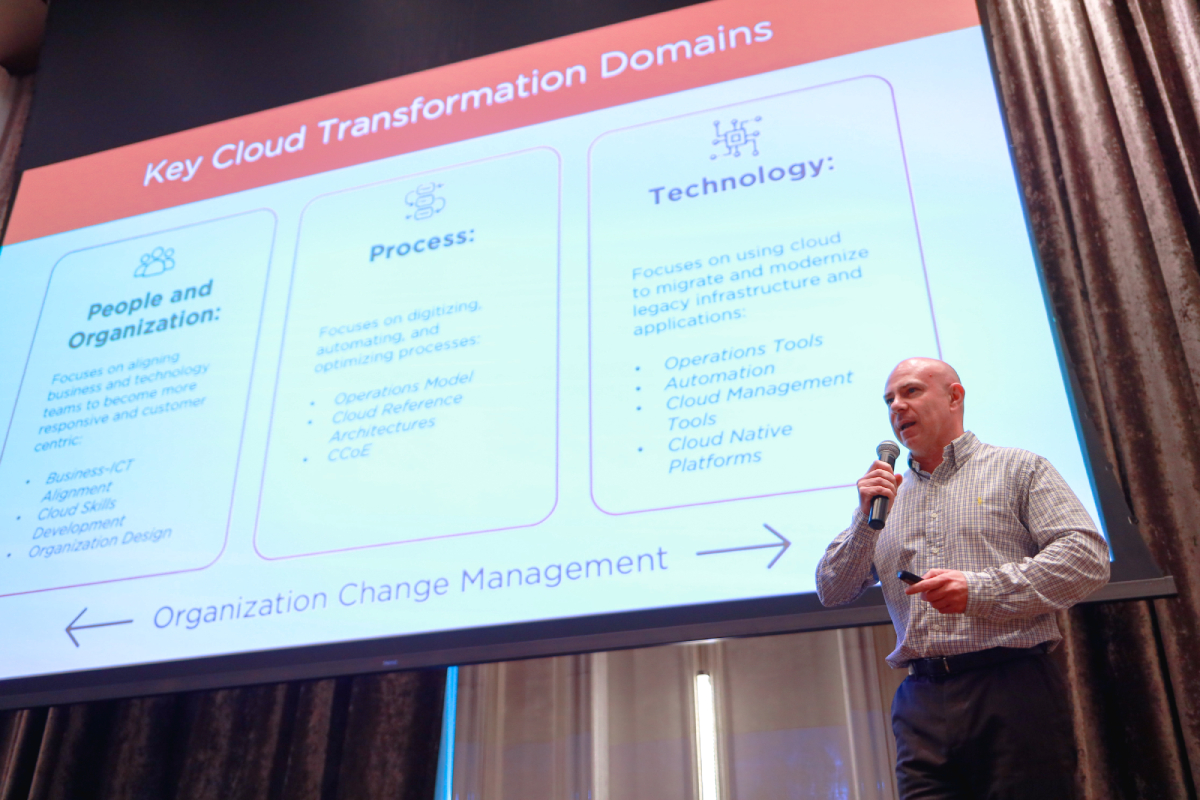 On behalf of True IDC, Mr. Kelly Walker, Chief Technology Officer, shared the main approach organizations can employ to fully transform into a digital enterprise – embracing diverse cloud technologies. True IDC stands ready to cater to various IT needs, offering services such as Private Cloud, Hybrid Cloud, and Hybrid-Multi Cloud, all of which bolster an organization's sustainability. These technologies yield improved server utilization rates, reduced energy consumption, decreased carbon emissions, and minimized electronic waste, among other benefits.  Furthermore, Mr. Kelly strongly emphasized the importance for organizations aspiring to be digitally-driven to become fully cloud-native. This entails not just transitioning from traditional systems to a cloud system (Be in the Cloud), but building the infrastructure on the cloud from the beginning (Born on the Cloud).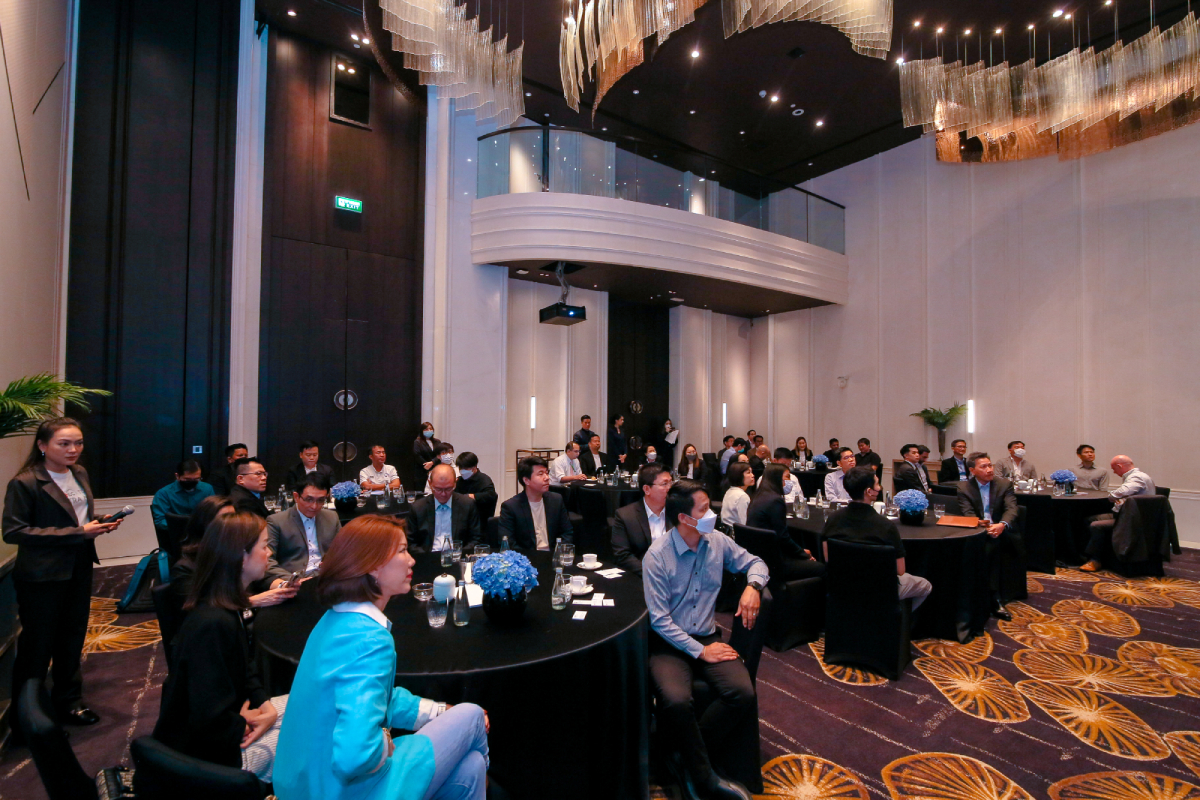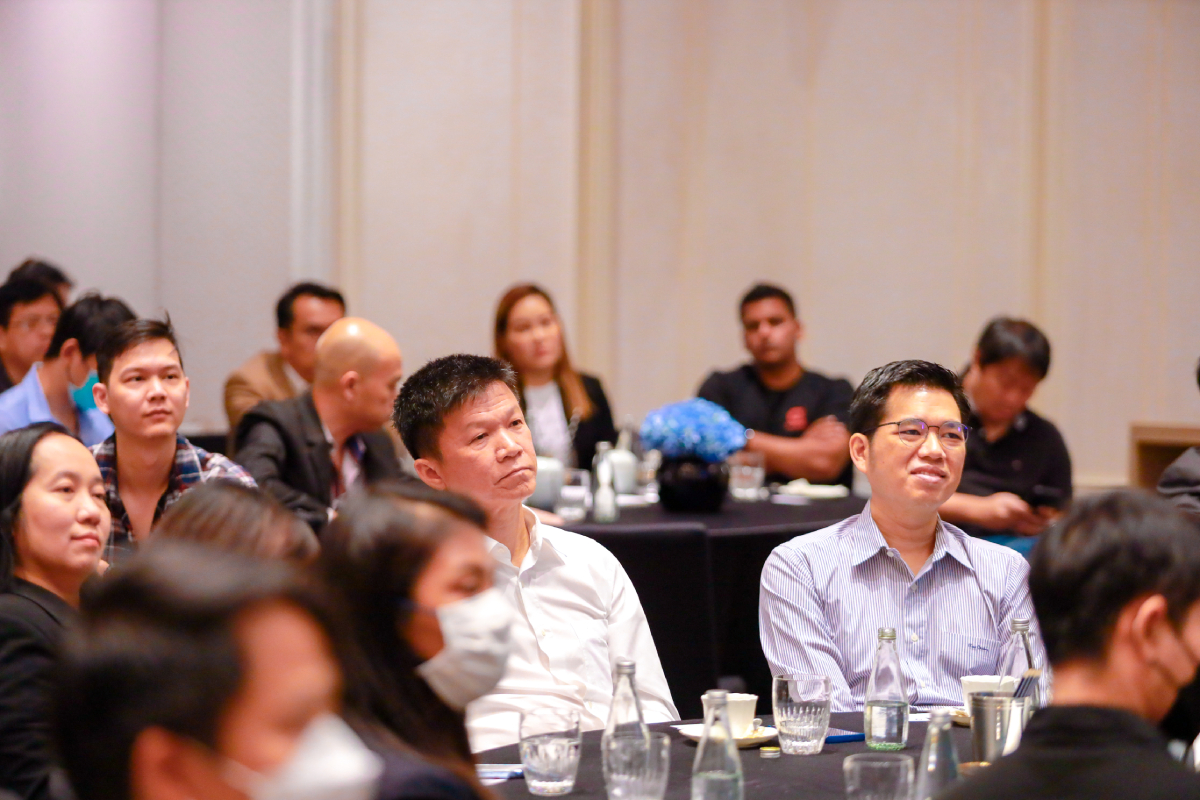 True IDC is an organization that aims to drive business growth sustainably by actively using technology to drive other businesses and support the development of Thailand's digital economy to the extra mile.