True IDC and HUAWEI Cloud Proudly Present Futuristic Technologies and Innovations in Digital Powering Thailand 2022
29 Nov 2021 //= substr($strYear,2,2)?>
True Internet Data Center Co., Ltd. (True IDC), leading Data Center and Cloud Service Provider, has participated in Powering Digital Thailand 2022 – HUAWEI CLOUD & CONNECT as HUAWEI Cloud's first Strategic Partner in Thailand, which is the highest level of all HUAWEI Cloud Partners. We have got SCC (Service Capability Certified) and hold the most HCIP (HUAWEI Certified ICT Professional) in the country. In the event, various futuristic technologies are displayed, including 5G, AI, Digital Power, and Cloud Computing.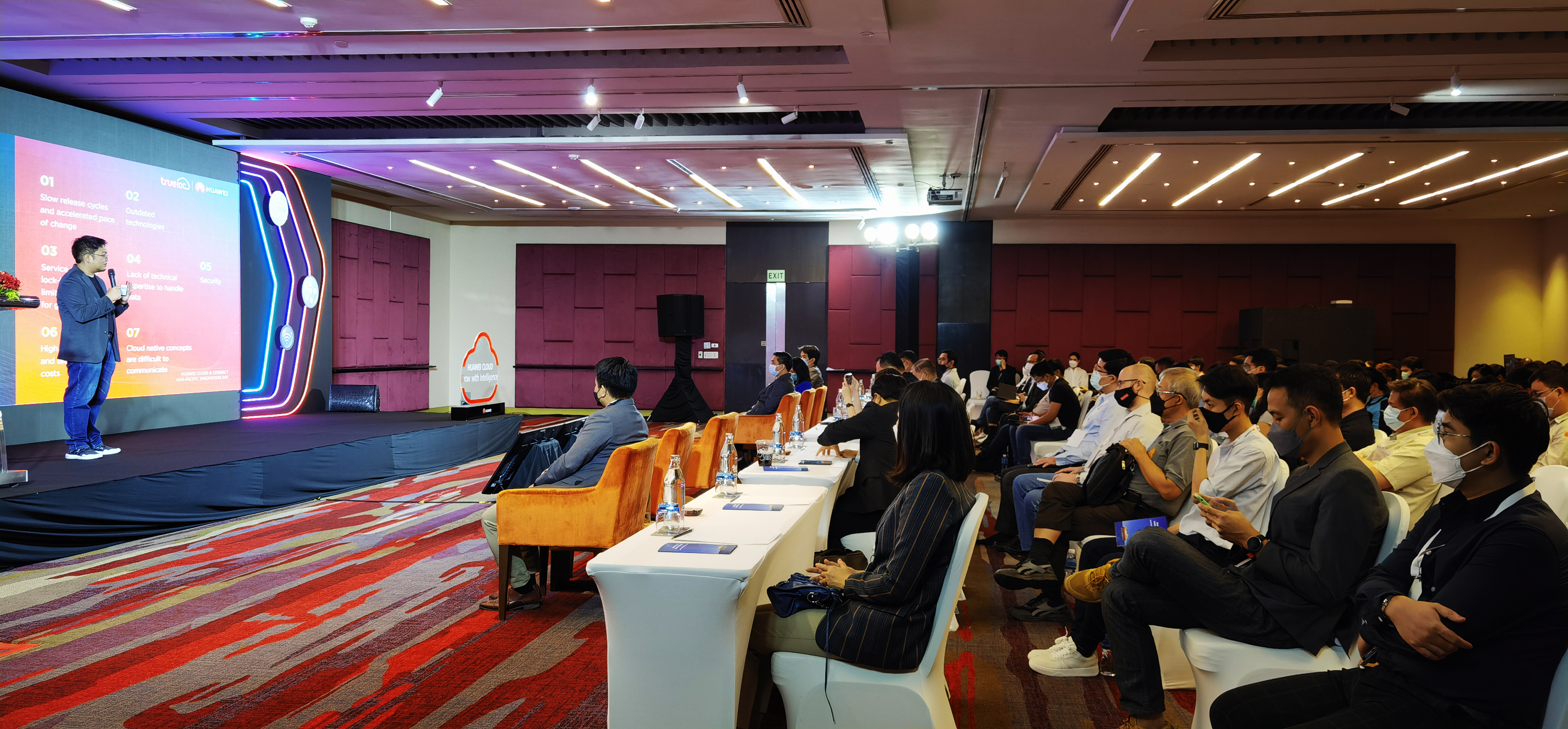 True IDC is aware of the importance of technology implementation for enterprises. Therefore, we introduce Cloud technology under the topic "Cloud Native, Facilitating Rapid Growth of Enterprise Services" spoken by Mr. Tanat Sangkasem, Head of Cloud Platform Development, to let the audience know about the new technologies and innovations. The speech includes Cloud Native Technology, Cloud Native Adoption for enterprises, as well as Cloud Native Mindset and Best Practices. In fact, some enterprises may face challenges during the adoption. However, True IDC, partnering with HUAWEI, is pleasant to deliver technology and reliable professional services to support enterprises and business during the adaptation to the NEXT Normal Era and bring them the rapid growth. Moreover, True IDC introduces HUAWEI Cloud Technology with True IDC professional services including Billing service, Migration service, and Managed service at our booth.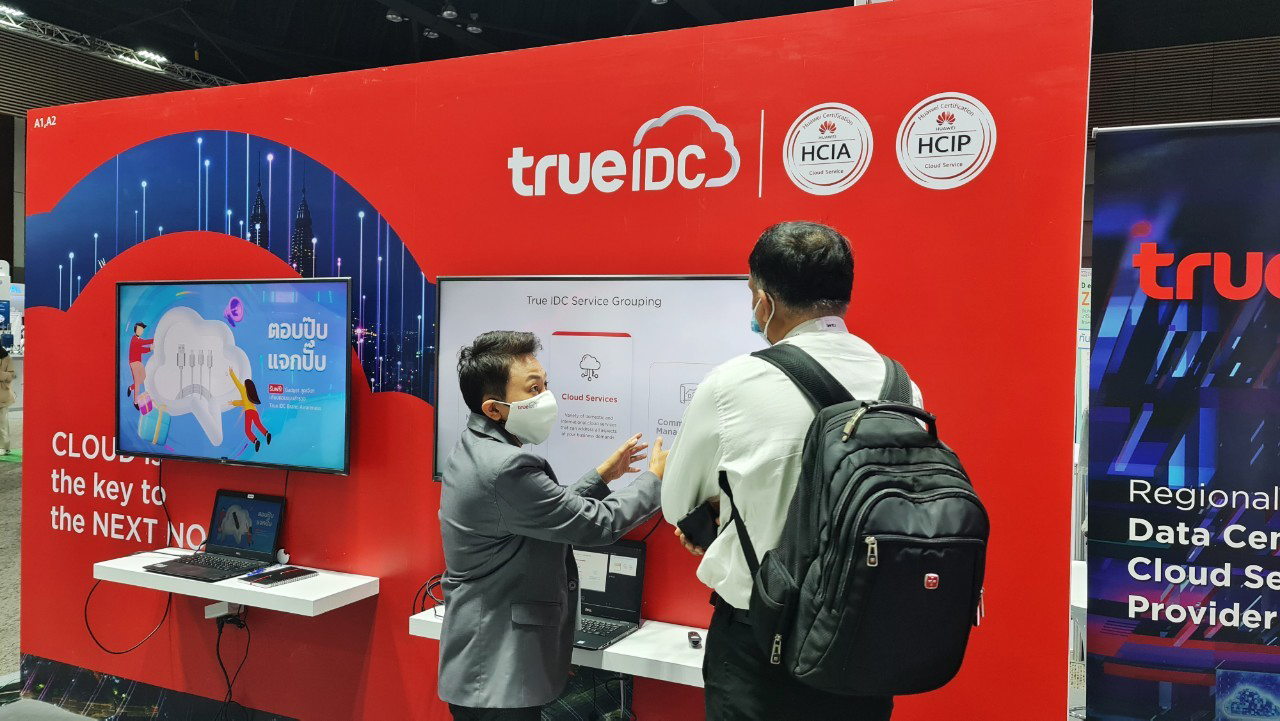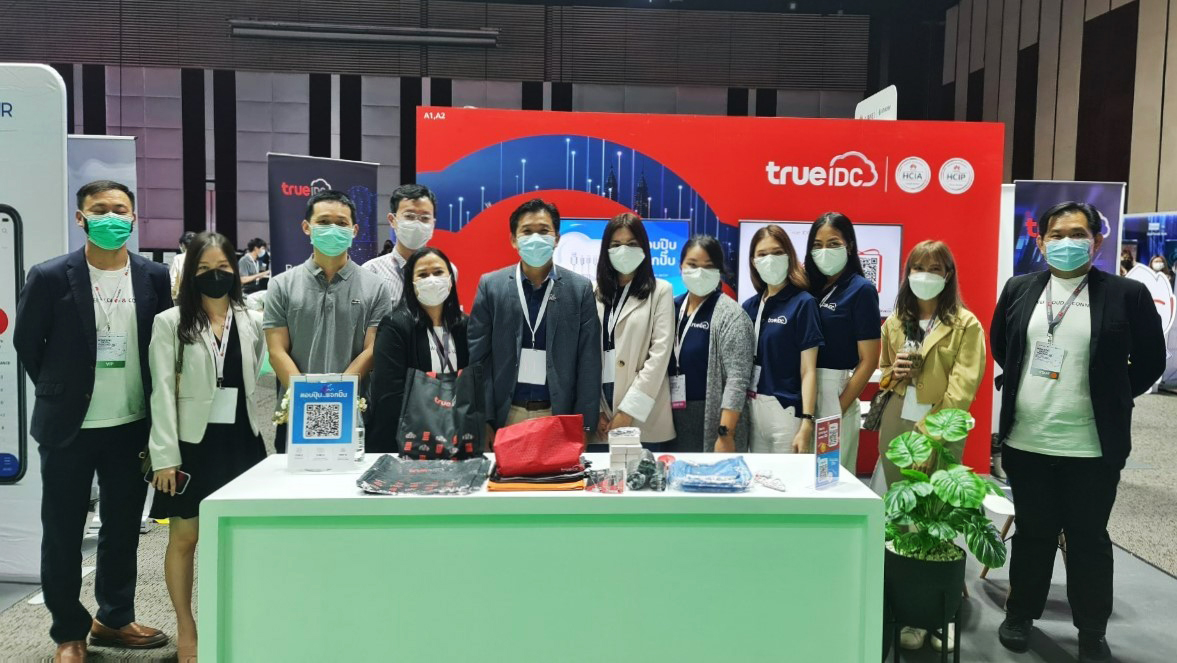 True IDC is determined to develop our technologies and services to provide superior digital infrastructure experience for our customers. We hope to be a significant part to drive Thailand digital economy and lift its standard up against the other countries in the near future.