Waylar Corporation, the Leading IoT Platform Provider, Places Trust in True IDC Cloud for its Business Expansion
14 Mar 2022 //= substr($strYear,2,2)?>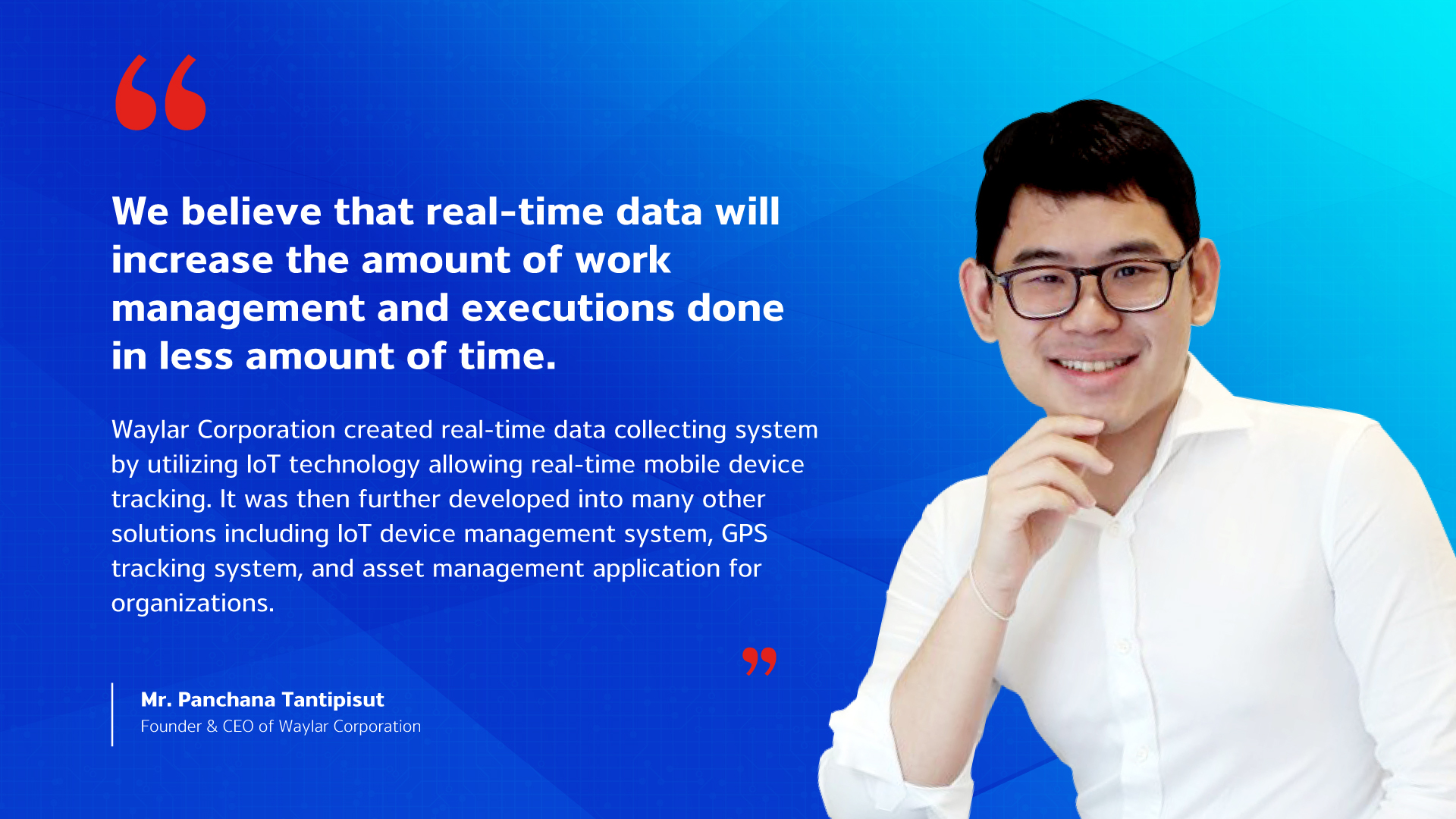 Cloud technology can be an important factor that propels an organization toward a fast growth and becoming more up to date. Selecting a cloud service provider is another essential element that can give the confidence you need for expanding your business. Waylar Corporation, a technology innovation company that develops leading logistic platforms in Thailand, has chosen True IDC Cloud as its domestic public cloud service provider and plans to expand its services and business in the near future.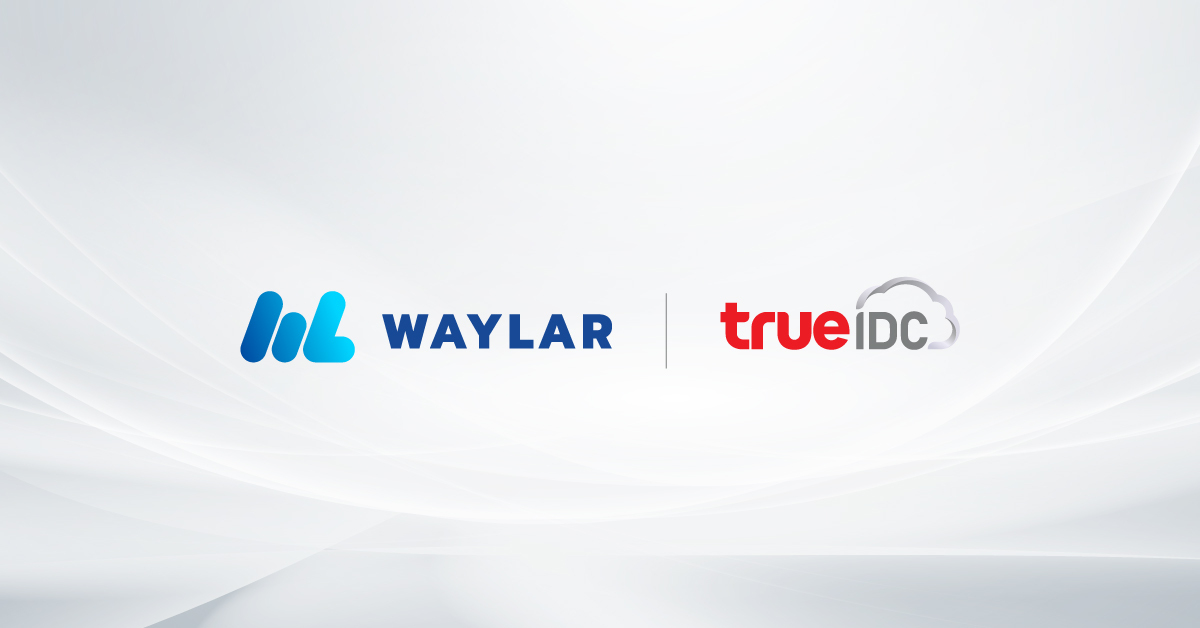 From Mining Business to a Logistics Innovation Leader
Before becoming Waylar Corporation today, Mr. Punchana Tantipisut started out by working in his own family's mining business. Being faced with different problems in terms of production and environment, he began to have an idea of collecting all the data in order to monitor the situations real-time. But because of the complexity of the tasks, he was unable to find a vendor to fit the bill. He then decided to set up a subsidiary company, namely "Waylar Tech," to take care of these tasks directly.
Believing that "real-time data will increase the amount of work management and executions done in less amount of time," Waylar Tech created real-time data collecting system by utilizing IoT technology allowing real-time mobile device tracking. It was then further developed into many other solutions including IoT device management system, GPS tracking system, and asset management application for organizations.
When the amount of data stored in the system grew, Mr. Punchana Tantipisut came up with an idea of making a further use of the data to develop new services, such as the applications to serve shipping & freight business for maximizing the utilization of each vehicle, managing the gasoline consumption, controlling different expenses including leasing and insurance premiums in the most effective way. The company has been given its current name "Waylar Corporation" to make it easier to reach out to the customers.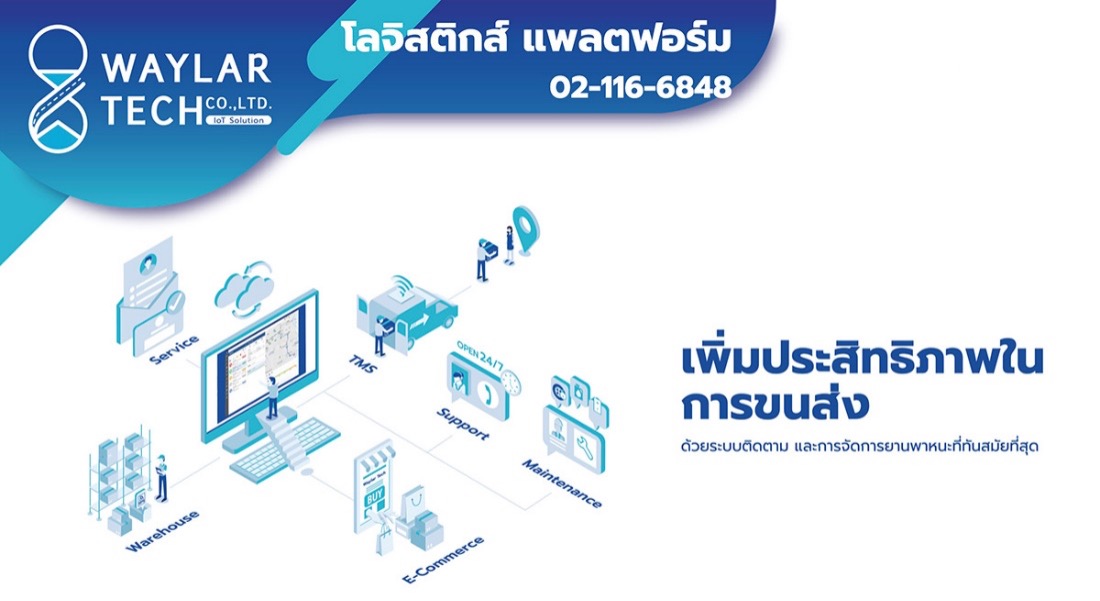 Challenging Expansion of Business with Real-time Management of Images and Videos through Cloud System
A crucial factor of logistics business is real-time data. For Waylar Corporation, besides location and status data, "images and videos" are another kind of data that needs to real-time access in order to monitor the operation and situation at the actual time.
With all these needs, Waylar Corporation created real-time video streaming and image processing services. However, public cloud provided by many popular service providers such as Amazon Web Services, Azure and Google Cloud caused some latency problems while incurring high expenses as a result of having their data centers located abroad. Therefore, those services did not respond to the company's needs.
For this reason, Waylar Corporation started looking for other solutions that would properly solve the latency and cost problems. Once the company learned about True IDC, a leading data center and cloud service provider in Thailand, that had launched a new domestic public cloud service, called True IDC Cloud and tried the service, Mr. Punchana Tantipisut felt the company's needs had been fulfilled and then decided to fully utilize the service since then.
Expanding the Business with Confidence and "Trust" Placed in True IDC Services.
True IDC Cloud is a domestic public cloud service operated from the data centers located in Thailand. Being designed to provide flexibility, speed and security, True IDC Cloud is provided from its own highly secure network that has been certified by ISO 27001, ISO 22301 and CSA-STAR, ensuring safe and secure domestic data storage. It is good value for the money for receiving these wonderful services and local support from within Thailand.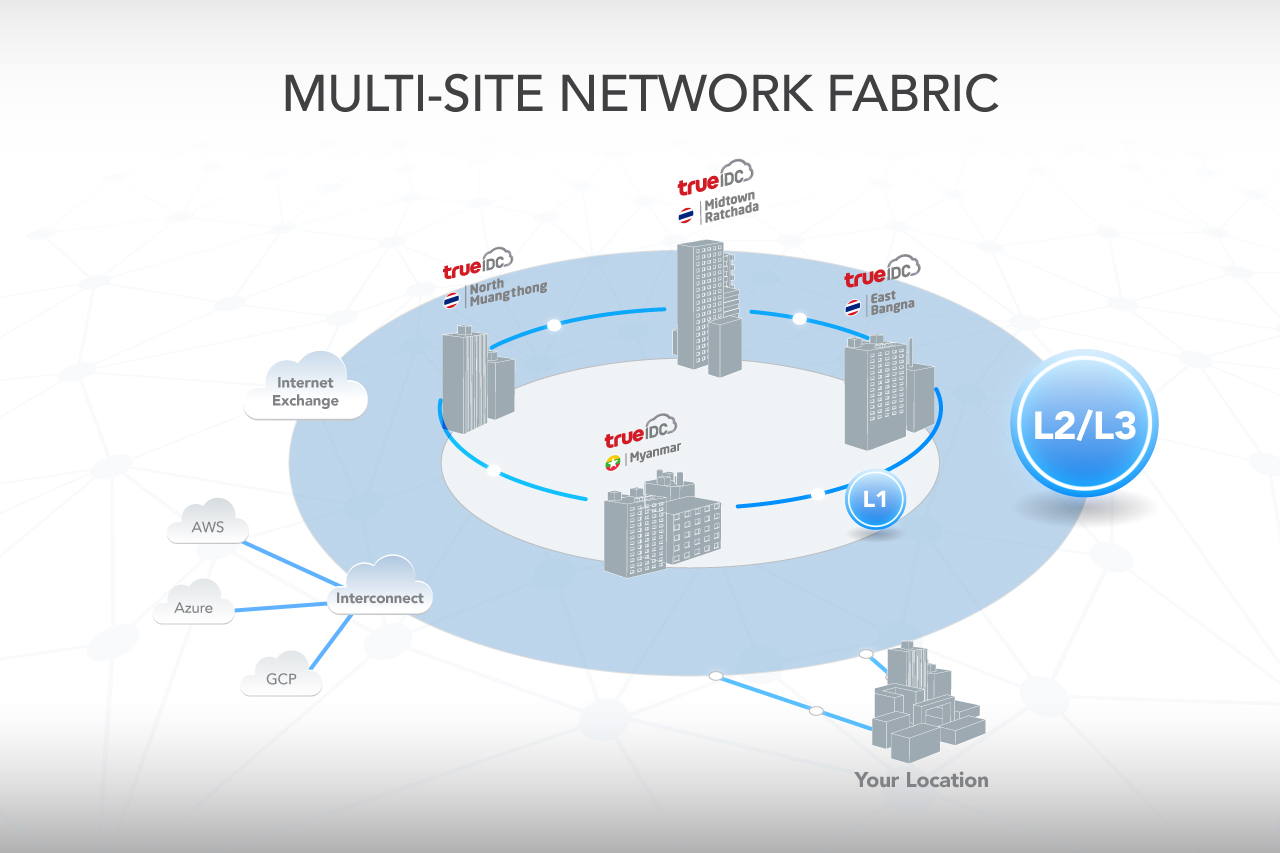 With more stability, low latency, a full range of features, and True IDC expert teams to work together to solve application problems provided at a reasonable price, Waylar Corporation has placed "trust" in True IDC domestic public cloud service, giving the company the confidence in further expanding its future business to provide their customers with more services that would require more complex systems including utilizing image processing to analyze traffic routes, developing driver identification system to examine drivers' facial expression, using IR sensor to check body temperature of those who may be at risk of contracting COVID-19.
True IDC Expert Teams Providing "Best Partner Care"
Having worked with True IDC for a year, we at Waylar Corporation sense the "partnership" from True IDC than just being a service provider as they are ready to support us in every aspect providing a full range of solutions, caring and attentive support teams who are ready to support us around the clock. They are as attentive and enthusiastic about solving our problems as Waylar Corporation team is and work with us as if we have been on one same team all along.
"One time, there was a case in the middle of the night, at around 10-11 pm. Our team had already exhausted our effort without much success. The case was then reported to me. And I felt the need for True IDC to come to help. Once we reached out to True IDC, everyone on their team who were readily standing by came to the rescue. They stuck around until the case was successfully fixed. I can say that True IDC team was as attentive as Waylar team was. Even their management was just as attentive. They even asked for our feedback after the case. This clearly displayed a true cooperation that I had never encountered elsewhere before. I have been so impressed by this incident," shared Mr. Punchana Tantipisut.
With all these reasons, Waylar Corporation is confident in further expanding its business with launching new products and services to offer HR Management, Task Management, Ticket Management and Payment System, etc., with True IDC Cloud working behind the scenes to contribute to this growth. Waylar Corporation will reveal more details in the time to come.
Learn more about True IDC Cloud